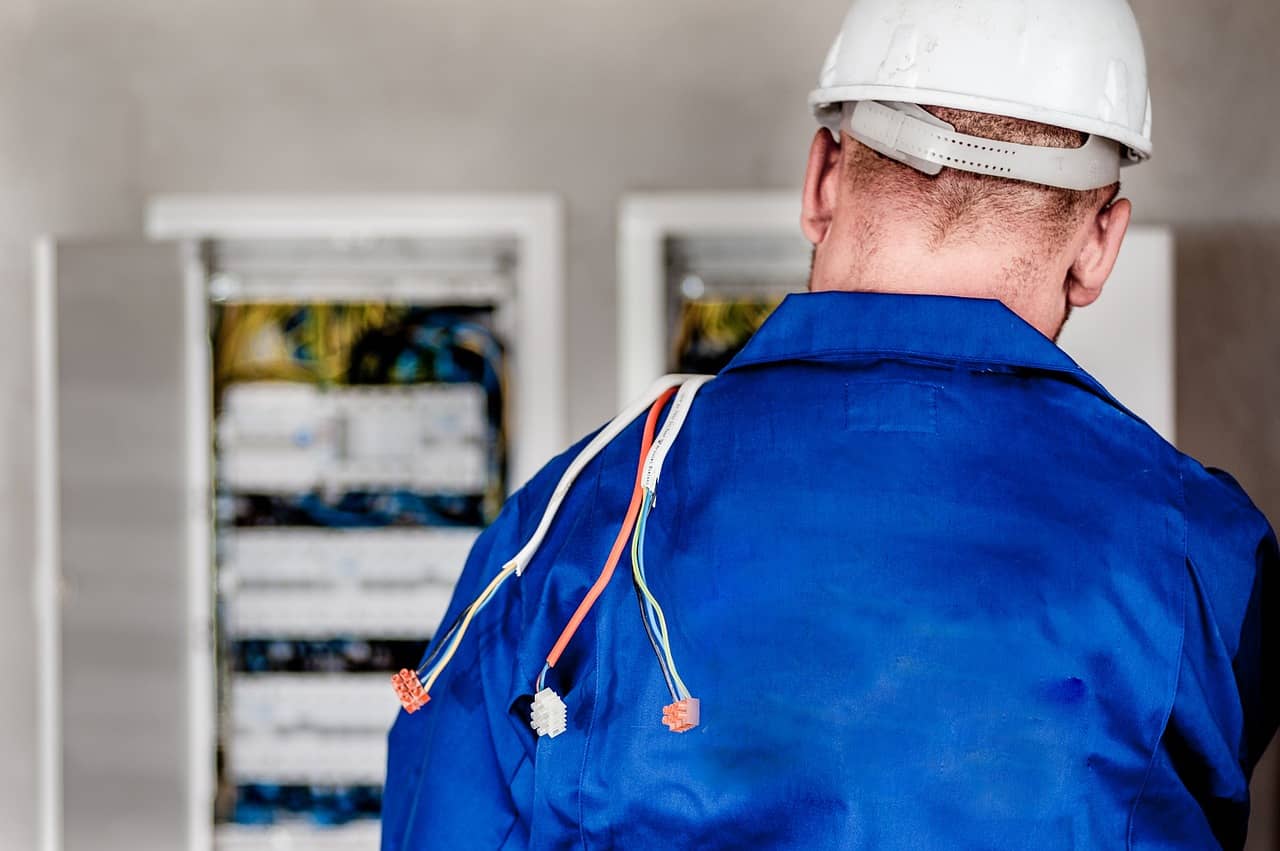 As the nights get colder and energy usage increases, now is the perfect time to ensure your electrical systems are safe and up to scratch.
But for those who have never hired an electrician before, some questions may linger. How do I know I'm getting what I paid for, and what proof do I have that the work has been fully completed and that there have been no corners cut? Everyone knows a horror story involving shoddy or incomplete work from a tradie, but in electrical contracting there is an important safeguard for Australian customers.
Certificate of Testing and Compliance
Whenever any electrical work is conducted in Australia, the contractor must provide the customer with an electrical compliance certificate detailing exactly what they have undertaken.
In Queensland this document is known as a 'Certificate of Testing and Compliance' for installation work, or a 'Certificate of Testing and Safety' for equipment work. In the same way you get a receipt with major purchases, this certificate gives you peace of mind and clear proof that the work has been undertaken by an accredited electrician.
The document looks like this: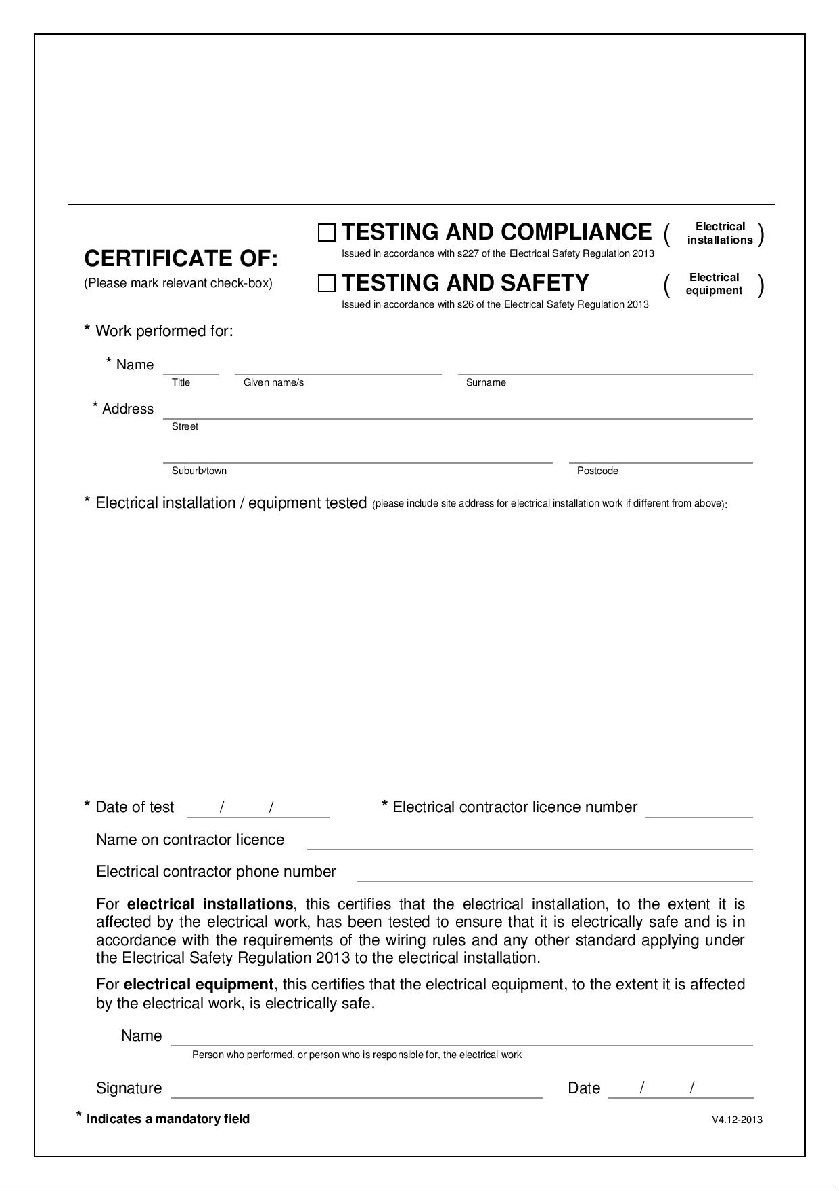 Why must contractors provide a certificate?
It is a legal requirement for all electricians operating in Queensland to provide an electrical compliance certificate to customers as soon as possible after the completion of their work, in addition to keeping a copy of the certificate on file for five years. Queensland electricians are permitted to use their own version of this form, as long as it contains all of the necessary information listed above, including;
The customer's name and address

As much detail as possible on the work undertaken

The date the work was completed

The license number of the electrical contractor who completed the work
For more on Queensland's electrical safety standards, visit www.worksafe.qld.gov.au.
Contact us at Electrolite
Our team of master electricians can offer you a wealth of experience and peace of mind for all your commercial and residential electrical needs. Don't hesitate to call us on (07) 3712 0653 for more information. We service locations across Brisbane, including Chapel Hill and other Western suburbs.