Queensland is well-known for wild summer storms, and although they can be visually exciting they can also place your electrical wiring and appliances at risk. Parts of the Sunshine Coast and Brisbane were battered by storm activity last weekend, with hundreds of properties left without power for several days.
We have listed some considerations you should make to prevent electrical damage as storm season approaches.
Unplug Your Appliances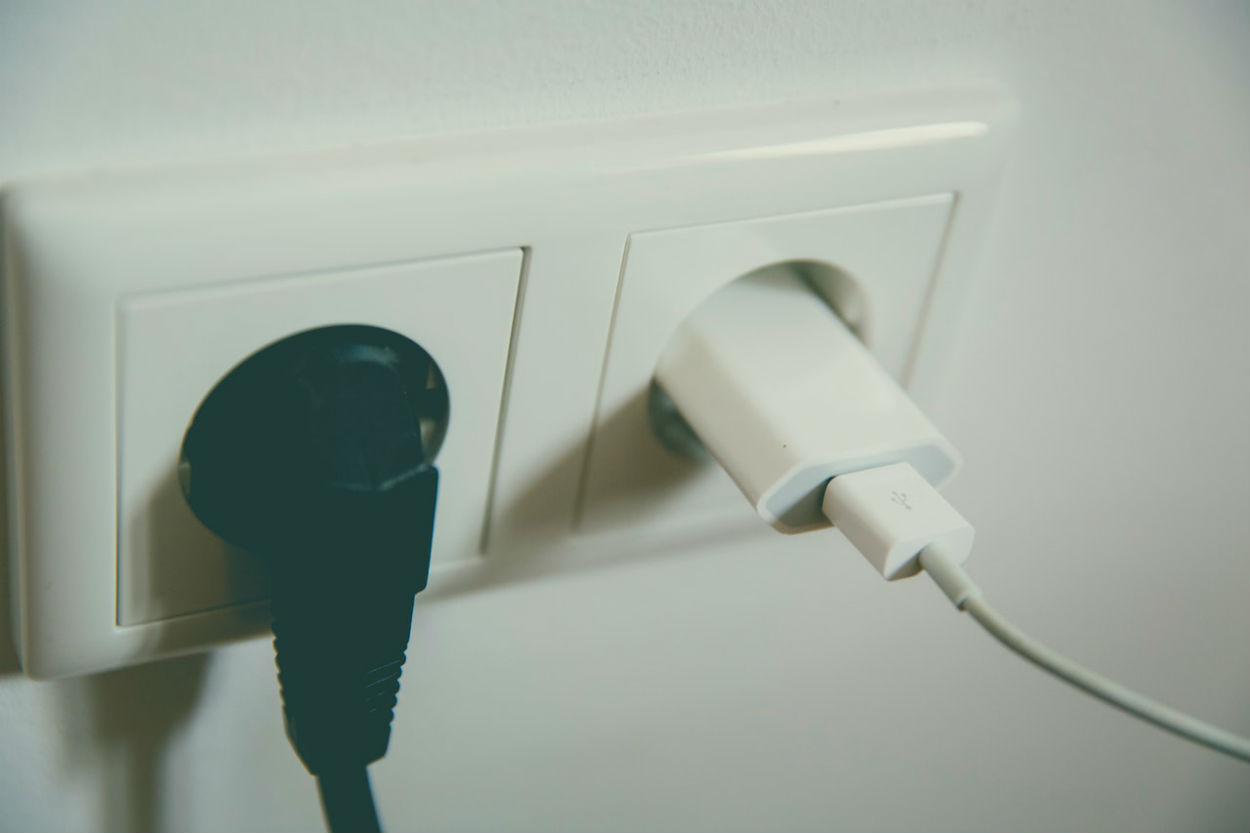 Some people think it is overkill to unplug your appliances as a storm approaches, but it continues to be a very effective way to prevent electrical damage. It can be a little inconvenient,  but even items connected to surge-protected powerboards can cause problems if left plugged in. A direct hit to your powerlines can irreparably damage your expensive appliances, so it's best to unplug anything of value before a major storm.
Visually Inspect Your Powerlines
Powerlines that are damaged during a storm can take many days to be repaired, especially if there are a host of other families with the same problem. You can reduce the risk of electrical damage by inspecting your powerlines visually to see if branches are overhanging or growing through the lines
Energex ask that any trees growing into or through powerlines in a dangerous manner be reported – you can use this online form to report issues, or call 13 62 62 if you think the branches represent an immediate danger.
Never attempt to cut overhanging branches yourself – seek the advice of a professional who can advise on the best course of action.
Consider Surge Protection Measures
As storm season approaches, ask your electrician whether your home switchboard is fitted with surge protection – if it isn't, it's well worth paying the money as a long-term investment.
Your major appliances can be rendered obsolete by electrical damage after a power surge – complex appliances with tiny digital components can be easily damaged by fluctuations in the flow of electricity. While surge-protected powerboards provide a variable defence against the risk, it is best to address the problem at the source and protect your switchboard.
Consider Purchasing a Portable Generator
If you have a young family and live in an area susceptible to storm activity, it may be worth your while to buy a portable generator for power outages. Significant powerline damage can take days to rectify in tricky or remote areas, so your portable generator may get more use than you might expect. You can help out friends in the local area if you have functioning power while electrical damage is being repaired.
Keep an Eye on Water Levels
Parts of Queensland can be susceptible to flash flooding, and you need to be ready to contact your electric utility provider if water levels reach a critical point. Power should be immediately shut off if water levels approach or exceed the height of electrical outlets.
Choose Electrolite for Emergency Electrical Work
Electrolite can provide the most reliable emergency response for wiring, appliances and air conditioning Brisbane can offer. Having served the Brisbane area for over 10 years, we are experienced in repairing electrical damage caused by summer storms.
If you are in need of an emergency electrician in the Brisbane area, give us a call on 07 3712 0653.