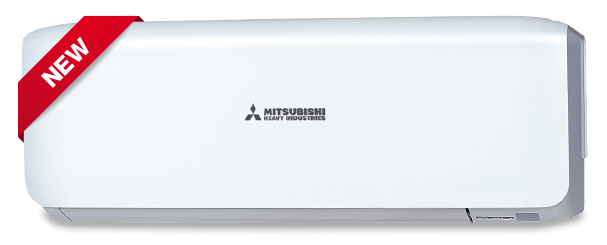 Electrolite have supplied and professionally installed air conditioning units in the Brisbane area for some time. We supply AC units from brands such as Daikin, Mitsubishi, Fujitsu, Panasonic, Teco and Actron, and keep a close eye on new AC releases.
A new Mitsubishi Heavy Industries AC has hit the market. The Avanti model is stylish, advanced and versatile enough to suit a range of residential properties, as we explain:
The New Avanti Residential Range
Avanti is a new Mitsubishi Heavy Industries AC that looks to combine versatile functionality with a modern appearance. Mitsubishi is synonymous with reliability and technological advance, and the Avanti model is packed with innovative features.
Avanti features a one-touch program known as 3D AUTO. In simple terms, this means that multiple motors work to deliver three different air flow controls. This programmed air distribution is energy efficient, and allows air to flow into every corner of the room effectively.
Clean Air and Jet Air Technologies
This latest Mitsubishi Heavy Industries AC boasts an innovative feature for allergy sufferers. The Allergen Clear System neutralises all bacteria present on the anti-allergenic filter at the push of a button, allowing clean air to be delivered for 90 minutes.
The air circulation potential of the Avanti has been achieved by way of Jet Air Technology. By using the same aerodynamic analysis tools employed to develop jet engines, MHIAA have been able to design air channels that evenly spread air throughout a room.
Modern Appearance from Italian Designer TENSA
The Avanti unit features Japanese technical quality, combined with aesthetic appeal thanks to Milanese designers TENSA. The rounded contours and elegant appearance will fit perfectly in any modern residential setting. The design is simple and streamlined, with few buttons or visible features detracting from the lines of the unit.
Use Wi-Fi to Set the Temperature Before You Return Home
Ever dreaded the blast of heat you get when returning to your empty home in the Queensland summer? The Avanti range features Wi-Fi Control, allowing you to use your smartphone or other device to turn your AC on before you return home, as well as check if you've remembered to turn the unit off once you've already left.
A Feature-Packed Reverse Cycle Unit
The Avanti is packed with more features for comfort and convenience than we can mention. The range features Dry Operation and High Power Operation, which allows for dehumidification of the air and accelerated cooling speed respectively. Units also feature Self Clean Operation which prevents mould growth, in addition to an Economy Mode which provides effective cooling and heating while conserving energy.
Air Conditioning Service and Installation from Electrolite Electrical Services
Mitsubishi Heavy Industries have been producing quality air conditioners for the Australian and New Zealand market since the 1970s, and the Avanti range lives up to their reputation.
To secure the services of Electrolite for air conditioning service Brisbane or installation of an Avanti model, get in contact today. You can make an enquiry using our online contact page, or give us a call on 07 3712 0653.
The Mitsubishi Heavy Industries AC comes with a five-year parts and labour warranty.