In part one of this series, we discussed the different types of air conditioners that you can choose from as well as the capacity that will best suit your needs. In part two, we delve into some considerations you should make in regards to the type of indoor unit you choose, optional extra features and ongoing running costs. Our goal is to help you find the best air conditioner for your needs, and this can't be done without some careful research. If you have any questions about how to choose an air conditioner (or if you have already chosen one and would like to have it installed), don't hesitate to contact our aircon experts today.
Type of Indoor Unit
High Wall
This is the most common form of split-system A/C, where is the indoor unit is mounted high on the wall. This allows the air flow to easily blow across the room, as the cool air will sink down and push the hot air up and away.
Floor Mounted
Floor mounted units are wall mounted at floor level. This option will better suit certain rooms, and can be good if you mainly use the unit for heating (as the hot air will come out at low level and rise to the ceiling).
Cassette
Most cassette units are mounted in the ceiling, although some units can be mounted in either the ceiling or the floor. These units are common in commercial buildings.
Extra Features
Air conditioners are available with a range of features that add to their value. Some beneficial extra features that you could consider include:
Remote control – allowing you to control the temperature from afar. Look for large, well-spaced buttons and an easy-to-read LCD screen
Sleep mode – adjusts the air conditioner so that it doesn't work as hard/use as much electricity while you are sleeping
Timer – the A/C turns itself off at a designated time, therefore saving you money on your electricity bills
Human presence sensor – detects whether someone is in the room. When no one is detected, the unit switches to an economy mode that reduces power consumption
Dehumidifier – lowers the level of humidity in the air and makes for a more comfortable home (not necessary for dry climates)
Running Costs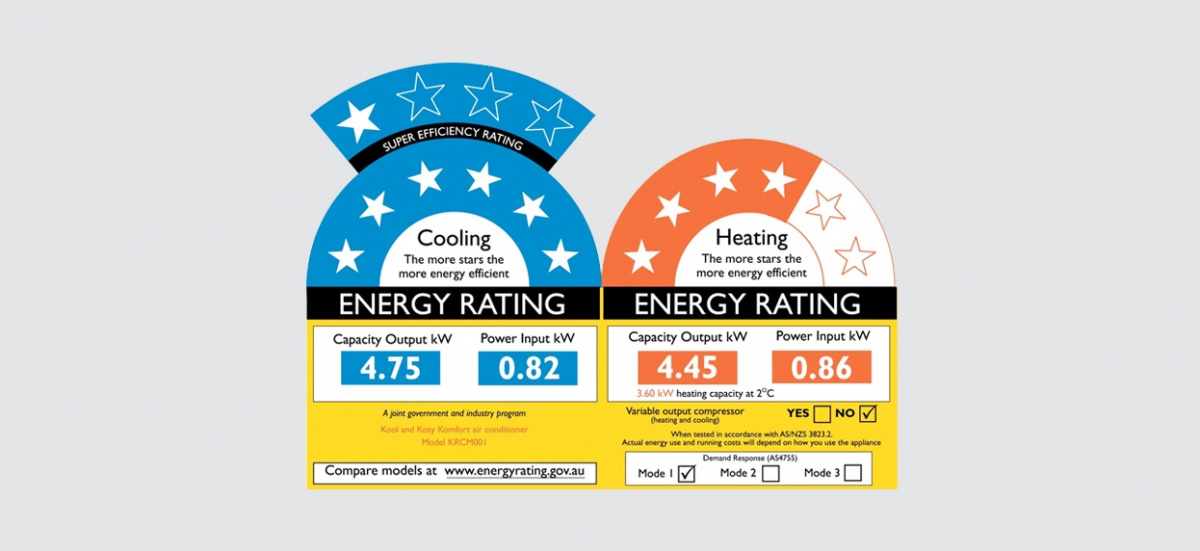 Like other appliances, air conditioners are given star ratings (blue for their cooling function, and red for their heating function – we have explored energy efficiency labels in detail in this blog post). The more stars a product has, the more energy efficient it is. A/C units can be rated up to 10 stars; however, if a product is rated at 6 stars or less, it will not show the extra 4-star 'super efficiency rating' band. In the image above, you can see that this unit is rated 7 stars for cooling and 4 for heating, so only the cooling star arch has the additional band of stars. Heating and cooling appliances account for about 40% of the energy usage of the average Australian home, so choosing a unit with a high star rating should definitely be a priority.
Contact Electrolite
If you have any questions about how to choose an air conditioner that suits your personal or commercial needs, don't hesitate to get in touch today. We are experts when it comes to choosing, air conditioner installation and maintaining air conditioners.